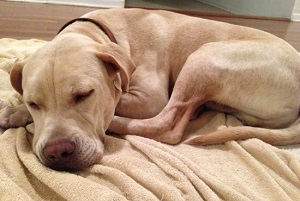 When Piper Below's dog Jack ran away, she learned something most dog owners already know: that dog lovers will do almost anything to help a dog in need.
According to HLN, Below, who lives in Houston, says her dog Jack was playing in a yard when he slipped through a gap in the fence and ran off. Below was horrified as she watched Jack run into the street and get hit by a truck. Fortunately, Jack jumped up, but then ran off.
Frantically, Below searched for Jack to no avail. The first time dog owner was heartbroken. It had only been a few months since she'd found Jack abandoned in a street, starving and dirty, but he'd already burrowed deep into her heart.
Click here for complete story.