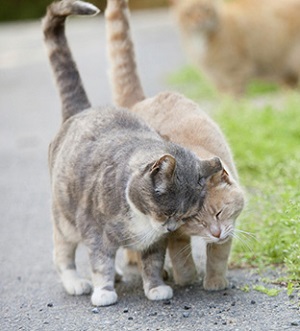 One animal loving couple is on a mission to use photography to raise awareness for overlooked and marginalized animals.
Jason and Elizabeth Putsche are the founders of Photographers for Animals, a non-profit that aims to use photographs and videos to remove the invented boundary separating humans from the animal world.
Elizabeth brings her background in animal welfare to the project and Jason contributes his professional photography talents. Together they hope to make a big difference.
The first group the couple is showcasing is Community Cats, which includes stray cats (those cats who were previously owned but are now on their own) or feral cats (those cats who were born wild). "There is a stigma and perception about stray and feral cats.
They aren't always presented in the best light," Elizabeth tells One Green Planet. "For example when portrayed in cartoons, they are dirty and digging through garbage cans — and they can be wary of people and as nocturnal animals they just aren't that visible.
Click here to read the complete story.